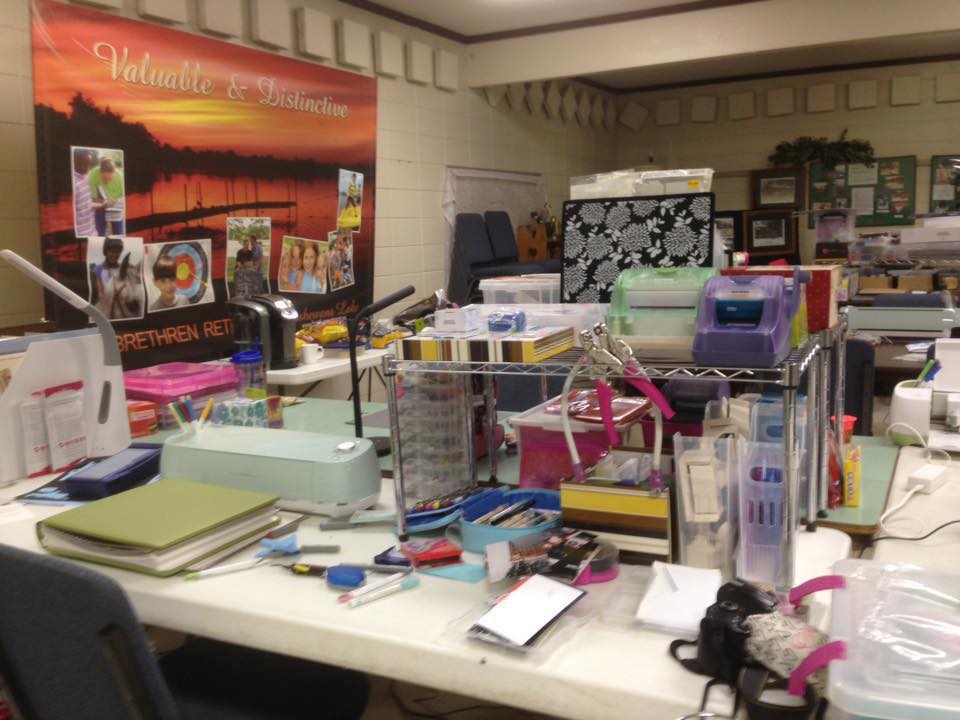 Fall Craft Retreat
Winter Craft Retreat
LOOK! Same weekend as the Pajama Sale in Shipshewana, Saturday, February 5th.
2022 Registration Info
2022 Fall Craft Retreat Schedule
Help us recruit! Special discount for bringing a friend
Date: February 4-6, 2022
Fee:
Single Occupancy Room $112.00/person
Double Occupancy Room $104.00/person
Triple+ Occupancy Room $100.00/person
Cozy Cottage $140.00/person (min. 2 people)
Join us for a relaxing fun filled weekend of crafting! This weekend is for all crafty people and anyone who wants to learn a new craft. Scrapbookers, Stampers, Quilters, Basket Weavers,Sewers, and Jewelry Makers.Crafting locations include the Retreat Lower Level and the Dining Hall This event coincides with the very popular Shipshewana Pajama Sale Weekend. Arrive on Thursday and/or depart late on Sun/Mon for an extra fee of $35.00/night. Why not make this a Family Fun-filled Weekend? There is Something for Everyone!