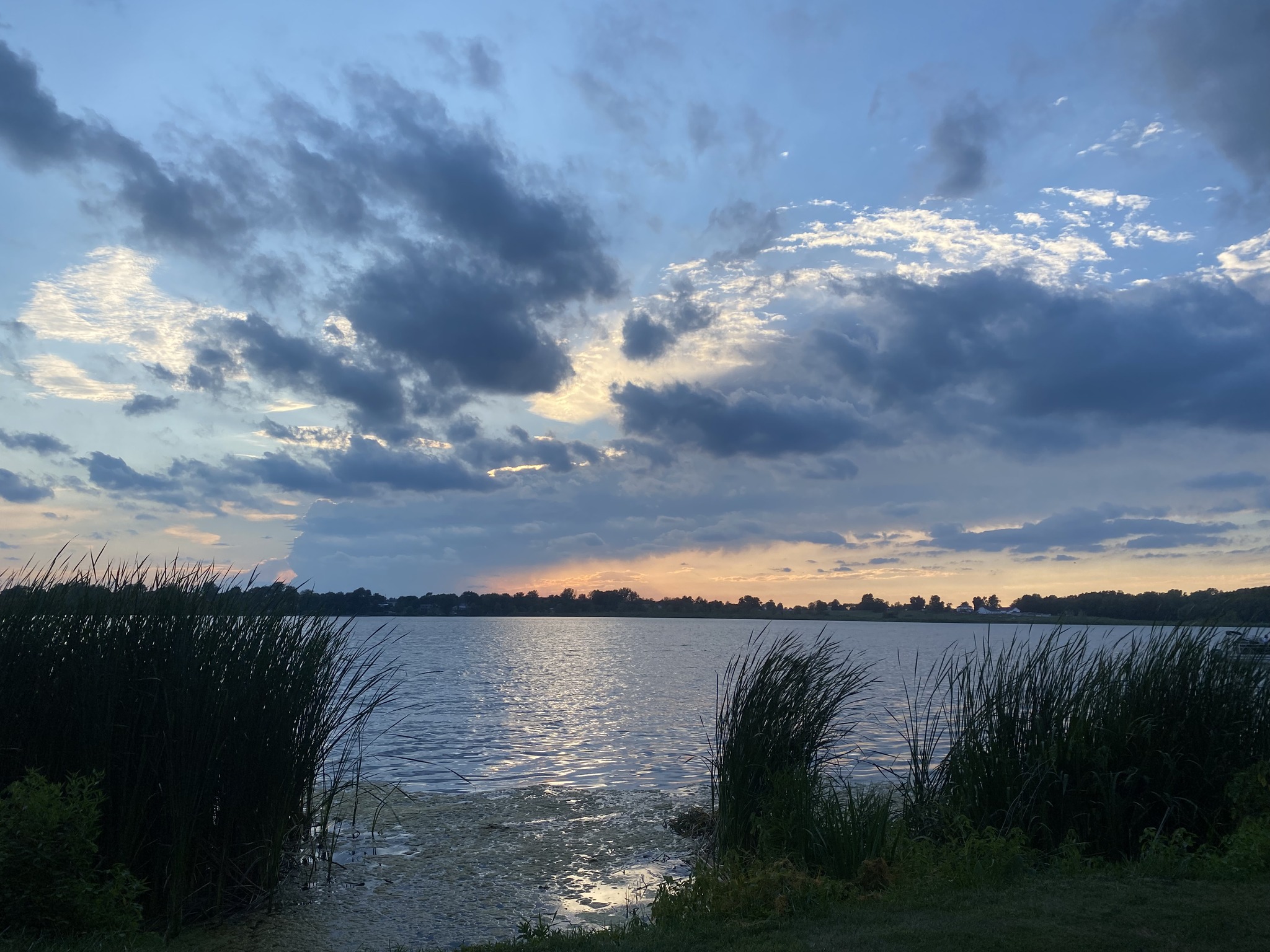 RESERVATIONS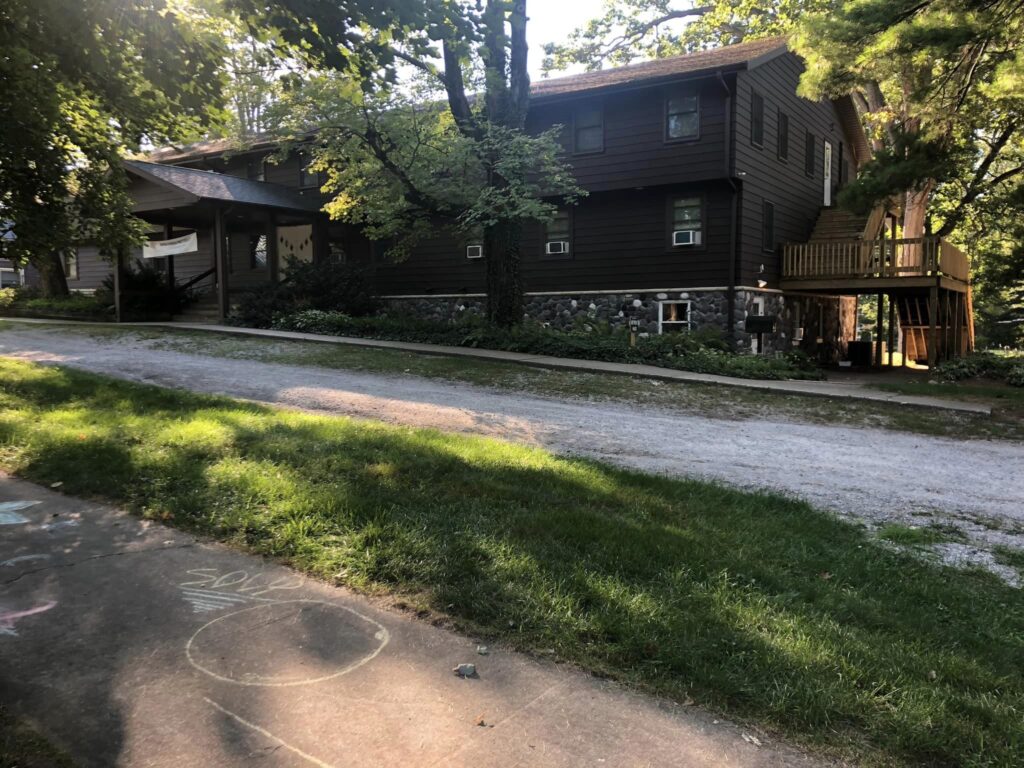 The Newly Renovated Retreat Haus offers bed linens for main floor rooms to enhance our guest's restful stay with us. This three story dormitory style building offers semi-private rooms with common bath facilities. There are central bathrooms for men and women on both floors of the building. The main floor lobby and sleeping rooms are air conditioned. The Retreat Haus also offers a recreation area, log style lobby furniture, a kitchenette, and meeting spaces to conduct informal meetings.
The Layman's Lodge
The Layman's Lodge provides bunkhouse sleeping areas. Two separate wings offer twin-style bunk beds. Each wing has its own separate bathroom. The main lobby provides a lodge-style atmosphere with a fireplace & snack kitchen that can be used for meetings. The Layman's Lodge is an economical year-round facility to conduct a youth or college retreat, parent-child enrichment, and Men's or Ladies' Retreats.
Food Service for The BRETHREN RETREAT at Shipshewana Lake has received many compliments for menu quality and generous portions. The Dining Hall offers air conditioned dining complimented by a Noah's Ark theme. Our Chef will serve a buffet or cafeteria style menu that will satisfy the heartiest of appetites. We can also provide special dietary requests such as diabetic, low fat or salt, variety of breakfasts styles, and a light-menu to meet the special needs of your group. The Brethren Retreat at Shipshewana Lake is located in the middle of Amish Country, which is noted for excellent home cooked meals. We desire to uphold that tradition for our guests! Call us for an example of a typical menu served to our guests.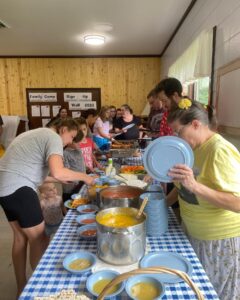 The Tabernacle serves as a large group meeting area with comfortable conference style seating. The Tabernacle provides a rustic camp atmosphere due to the wooden interior and newly remodeled stage area. This building may be used for worship services, meetings, and other indoor activities. the following equipment is available to enhance your programs & skits: LCD projector with screen, video monitor, P.A. system, costume/prop room, and luxurious conference-style chairs.
Shipshewana, Indiana is said to be the State's #2 spot for tourism.
There are many area attractions to visit since the Brethren Retreat at Shipshewana Lake is located in the heart of an Amish community and tourist area www.shipshewana.com. One attraction of special interest is the Menno-Hof Center www.menno-hof.org. The Menno-Hof Center is a museum portraying the history of the Mennonites and Amish. Shipshe-Shopping is of interest to all of our guests. Downtown Shipshewana has 100 craft and gift shops that exhibit the Amish heritage everyday but Sunday. The newly rebuilt Davis Merchantile is the largest timber frame building in the United States offering: 24 gift shoppes on three floors, a 1926 carousel with hand carved wooden horses and a 350 year old Canadian fir in the grand stairway. The Shipshewana Flea Market and Auction is touted as the Midwest's most popular flea market. It is not unusual for this quiet little town of 536 people to swell with thousands of tourists attending the Flea Market and Auction each Tuesday and Wednesday from May to October. Special events are held throughout the year such as: Mayfest, Quilt Festival in June, Fall Crafters Sale in October, Country Christmas in November and December, and Pajama Sale in February. Though close to many attractions, the Brethren Retreat provides a peaceful setting away from it all on the shores of Shipshewana Lake.