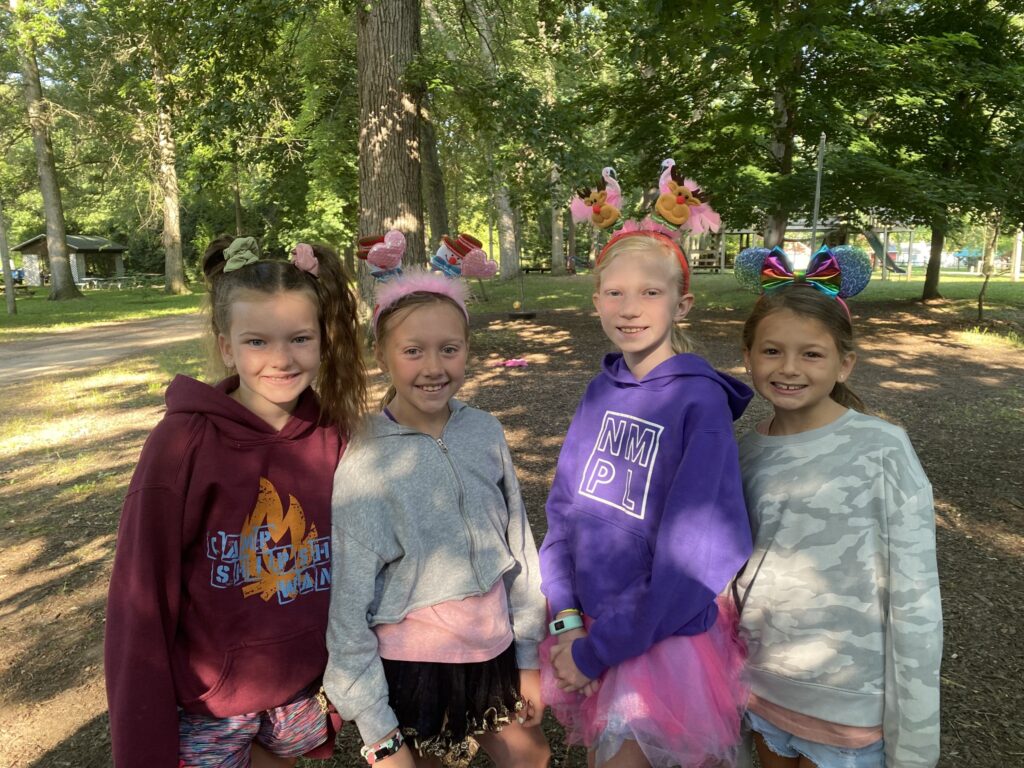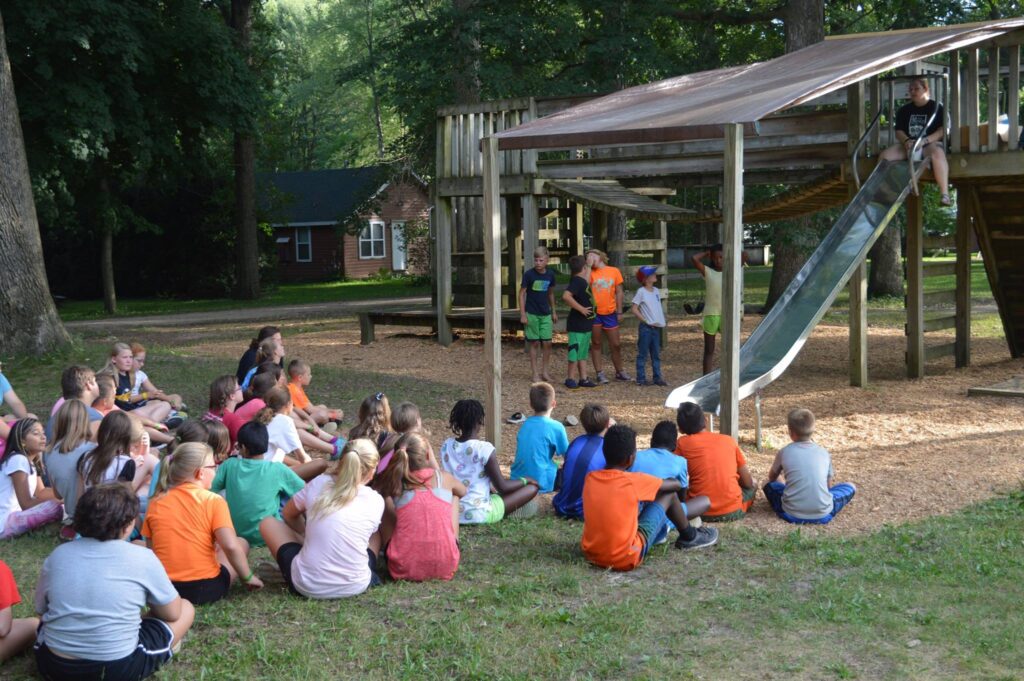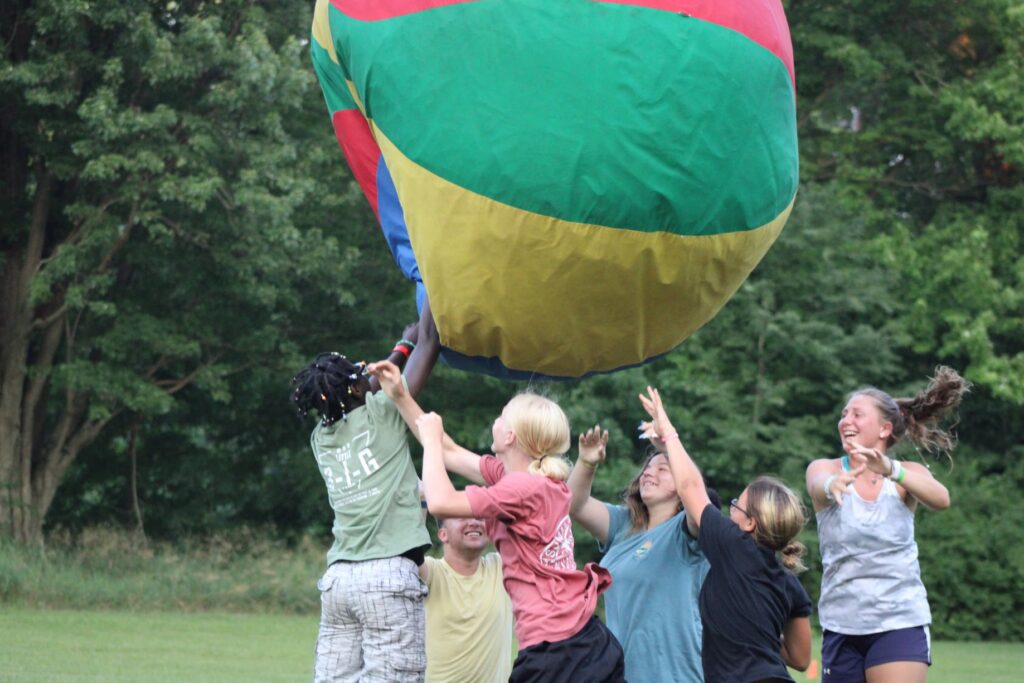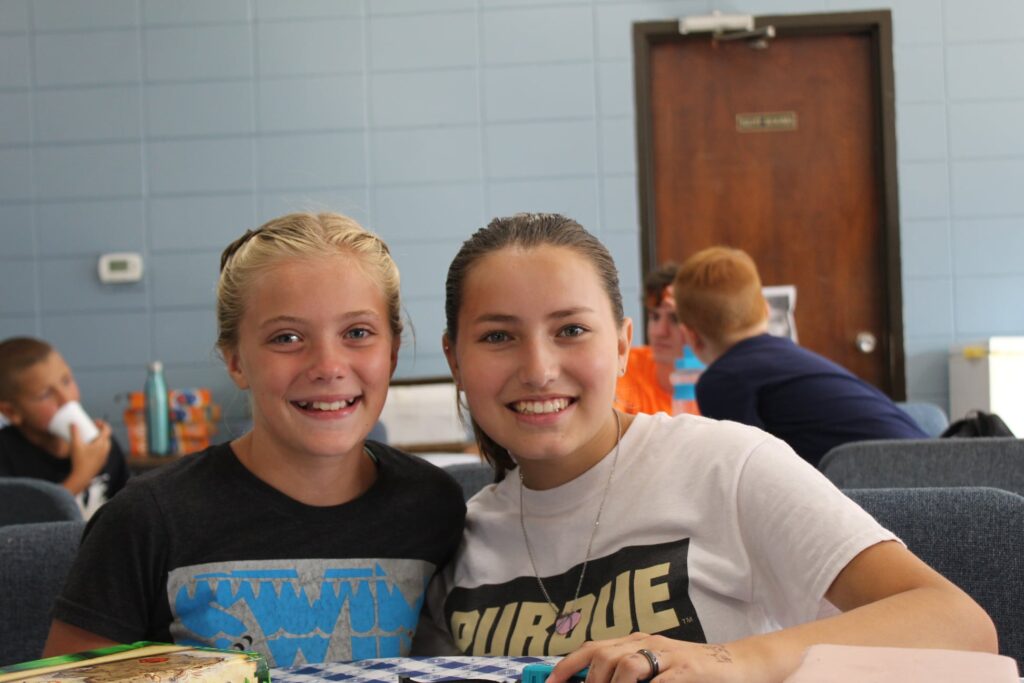 CAMPS
Are you seeking a summer of fun, friends, and growth? Join us for a time of activities, great food, worship, and more! One of the best parts of camp is sharing the word of God and getting into the Bible, all while being in a beautiful outdoor space.
We can't wait to see you this year!
2024 CAMP THEME:
SEEK Mathew 6:33
2023 Camp Shipshewana Program Booklet
2023 Camp Shipshewana Program Booklet
2023 Camp Shipshewana Registration & Medical Form – Coming Soon: Online Registration
2023 Camp Shipshewana Poster – you may use this poster to assist in promotions at your church or as a keepsake
Financial Assistance Application – Scholarship Request Form – households may request funds to assist youth, adults and families to attend an event
Rx Daily Log & Parent/Guardian Release Form – If a camper has medications (prescription or over the counter) they must be checked in with the Camp Nurse for the safety of all campers. A Rx Daily Log and Parent/Guardian Release Form must be completed and sign by a Parent/Guardian of the camper.
*Medications must be in their original containers & only enough dosage to cover the period of the event*
COME ONE! COME ALL!
Rules for acceptance and participation in the program are the same for everyone without regard to race, color, sex, age, handicap, or national origin.
A DAY AT CAMP
A typical day at camp includes:
3 meals and 2 snacks
Large group activities
Small group activities
Worship, Bible study, and devotions
Nightly campfires
Rest time
Recreational time (swimming, games, crafts, octaball, nine-square, canoeing, etc.)
END-OF-CAMP FAMILY PICNIC
A free picnic lunch will be provided for all Bible Camps, Specialty Camps, Canoe Camp and Pioneer Camp families following the closing programs. Enjoy time listening to your child's camp experience and meeting his/her counselor before returning home. The Pioneer & Canoe Camp picnic will be held on Horseshoe Acres following the Closing Program. All other camp session picnics will gather west of the Layman's Lodge at the Ardmore Picnic Shelter. A Sunday Noon Dinner following a time of Praise & Worship will conclude the Grand Camp, Parent and Child Camp.
Adventure campers will receive specific gear list upon registration
Friends
Modest Clothing*
Jacket/Sweatshirt Outdoor Clothing
Wacky Wednesday Outfit
Comfortable Shoes
One-Piece Swimsuit
Aqua Shoes
Rain-Wear
Towel/Washcloth
Toiletries
Sunscreen
Insect Repellent
Laundry Bag
Bedding/Pillow
Flashlight
Bible
Disposable Camera Notebook & Pen/Pencil
Enthusiasm
Smiles!
INAPPROPRIATE CLOTHING POLICY
*Inappropriate clothing includes items that:
Expose the midriff or undergarments
Promote alcohol, tobacco, or profanity
Display obscenity, vulgarity, or violence
---
WHAT NOT TO BRING
We desire to create a safe atmosphere free of distractions. Our objective is to create a temporary community for God to grow lives. We understand that in our world of connectedness, anxiety can develop while being unplugged from loved ones. We ask that parents assist us in maximizing their child's outdoor camp experience by leaving the following items at home:
Excessive Snacks
Gum
Paintball Guns and Balls
Sharp Objects & Knives
Skateboards
Posters
Fireworks
Lighters
Cell Phones
Digital Games
Electronic Devices
Radios
As need arises, parents may contact their child through email, US postal mail, and Facebook message. In an emergency, please contact the Brethren Retreat at 260-768-4519 (office) or 260-336-2470 (Executive Director's Mobile). You are encouraged to check our social media for daily activity updates and pictures of your camper child.
SEND POSTAL MAIL!!!!!
Campers (and Counselors) love Mail Call each day. It is very important that you send your camper an encouraging note from home. Please send postal mail early in the week. For the two and four day camps, you may need to send postal mail before your camper leaves home.
There is a .75¢ fee for delivery of E-mail and Facebook messages to Campers.
VISITATION
Visitation is permitted only on opening and closing days. We desire to keep the campus free from unexpected disruptions of the camp program. Unannounced visitors will be asked to leave the premises immediately.
SPECIAL RATES & CAMP PACKAGES
Register with payment in full by May 15th to receive a gift certificate redeemable in the Brethren Retreat's Novelty Nook. Register a 1st time camper to attend Camp Shipshewana with you to earn membership into the ANDREW CLUB. Andrew Club members will receive a $40 credit toward their camp fees, a special gift at closing program, and a FREE registration to Snow Camp or Winter Blast 2023! (not available for Family Members and Mini- Campers). Look for special package rates to attend more than one camp session at a discounted rate.
HOMESICKNESS
The Brethren Retreat Staff are well prepared to assist your child with issues related to homesickness. We understand that being separated from your loved one can cause emotional and physical anxiety for a child, as well as the parent. Please assist us in helping your family grow through the homesickness process by not encouraging your child to call home. Instead, focus on the positive aspects of a camp experience, like fun counselors, new friends, and exciting activities.
ACCIDENTS & INSURANCE
It is the Brethren Retreat's policy that all insurance claims are sent to the parent/guardian's insurance company first.
VANDALISM & DAMAGES
There will be a minimum of $50.00/ incident assessed for damages deemed deliberate to the Brethren Retreat facility.
EARLY PICK UPS
Please make written arrangements at registration for early pick ups and provide a reminder call the day of the early pick up. There are NO early pick ups for Adventure Camps.