Events
HOMECOMING BIKE RIDE
Camper Scholarship Fundraiser
Donation: Minimum of $25.00 and more in pledges towards the Camper Scholarship Fund
Date: Saturday, TBD
Time: 1:00 – 3:00 pm with a delicious meal to follow
Registration Information
Pledge Forms
Take a bike ride. Make an eternal impact.
Help raise funds for Camper Scholarships. Participating youth ages 8 to 18 yo can earn a FREE registration to Snow Camp 2018 & Winter Blast 2018. Make it a Fall Family Getaway w/ Friday night lodging at Camp. Please contact Brethren Retreat Executive Director, Rick Miller at 260.336.2470 for reserve Friday night lodging. Enjoy a leisurely round trip ride w/ friends from Shipshewana to Middlebury (12 miles). A delicious meal to follow. Visit our Facebook event page for updates and info.
The ride will begin at the Brethren Retreat camp bell, follow the Pumpkinvine Trail into Middlebury (approx 6.0 miles), and then return to Brethren Retreat campus for a celebration meal at the camp. The event is open to all ages. IN FACT, kids and youth who participate will get $25 discount towards their registration fees for Snow Camp (3-6 grade) 3rd wknd of January or Winter Blast (Jr. & Sr. High) on 3rd wknd of February. BETTER YET! Any student raising $150 will attend Snow Camp or Winter Blast FOR FREE! This is an event for the whole family, and the whole church! Please promote the event to your church family & friends. The fall colors will be in full display along the trail, and it will be a great day of fellowship, exercise, and a fun way to provide scholarship for campers to attend camp. We are asking that each rider brings pledges for at least $25 to ensure we can provide a good number of scholarships to future campers. We look forward to seeing you all on the bike trail.
---
Family Camp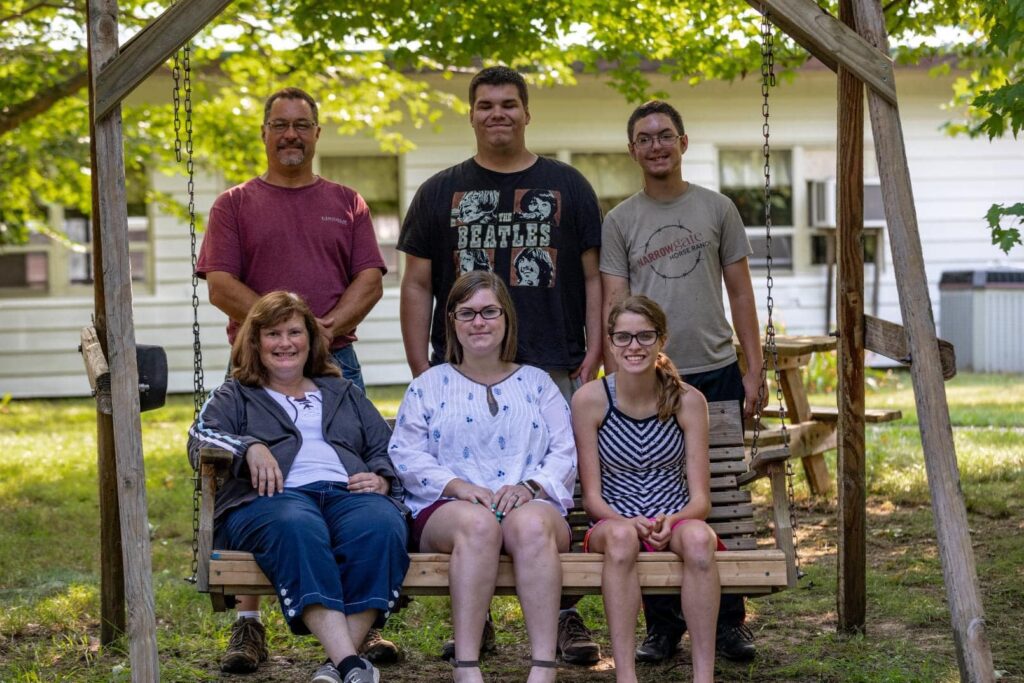 2022 Registration Form – see page 17 & 18 in the Camp Shipshewana Program Booklet
2022 Program Schedule – Details coming soon!
Date: 7:30 pm, Friday, September 2nd to 11:30 am, Monday, September 5th
Fee:
Adult (14+ yo) = $138.00
Youth (13-9 yo) = $118.00
Child (8-3 yo) = $50.00
Infants (0-2 yo) = FREE
Cozy Cottages = call for rates
Tent Camping = $15% discount
RV Camping = 10% discount
Special Guests: James & Jennifer Pinto, Nashville, TN
PIANO CONCERT: James Pinto, Sunday Night
Special Event: FULL PROGRAM IS BACK! Variety Show / Carry-In Saturday Night Meal / Games / Contests / and More!!!! PLEASE NOTE: all meals on site and prepared by the Brethren Retreat staff
The Last Blast of Summer! Family Camp is an awesome time to spend quality time with your family and other families as well! The program theme for 2022 is AWE! Psalm 33:8. Our Special Guest; James and Jennifer Pinto will inspire, challenge, and humor you with their Bible Lessons and life adventures. An exciting Photo Scavenger Hunt is being planned for the BIG EVENT on Saturday Afternoon. The much loved Carry-in Dinner is back for 2022. Bring your favorite Salad or Casserole or Vegetable and a Dessert to share. Entree, Bread, and Beverage provided by the Brethren Retreat. Saturday Night fun includes a the Family Camp Variety Show (lots of variety – just not much talent). Get your best act together for fun, laughter and outrageous entertainment. There will be a lakefront cookout Sunday night followed by a Piano Concert by James Pinto on a Baby Grand Piano! Each morning is filled with prayer, worship & inspiration. And we have AUCE Soft Serve Ice Cream too! Food. Fun. Friends. Great Family programming all weekend.
---
Fall Golf Scramble
Date: September 24, 2022 @ Registration & Driving Range available @ 9:30 am. Shot Gun Start @ 10:00 am
Where: McCormick Creek Golf Club, Nappanee, IN
Entry Fee: Recruit a foursome to join you! BE A SPONSOR TOO!
$75.00/player
$300/foursome
$37.00 of the entry fee is a donation to The Brethren Retreat and $38.00 goes to McCormick Creek Golf Club for covers green fees and cart. Entry Fee also includes a hot dog/brats, chips, veggies, cookies & cold drink at the conclusion of your round. Camp is Powerful!!! Make an eternal investment in the life of your loved one!
---
Snow Camp 2022
Age: Grades 3-6
Date: January 14-16, 2022 Fee: $112.00 for 2 comfortable nights, 5 hearty meals, 2 delicious snacks, 4 Bible Lessons & lots of Fun Activities
Theme: Wonderfully Made
Scripture: Psalm 139:14
Guest Leader: Shannon "Coop" Cooper, River Oaks Pre-Teen Associate, Elkhart, IN
Ready to come back for some winter time fun? (YES!) Then join us for Snow Camp to connect with all your camp friends, new friends, and your favorite summer staff! There will be lots of fun, hot chocolate, Bible Lessons, games, campfire each night, sledding, and much more. Bring your friends with you! SPECIAL DISCOUNT: Register a friend who did not attend last year to receive a gift from the Novelty Nook and a $35.00 Voucher to attend Camp Shipshewana 2022. Registration begins at 7:00 pm Friday night. Questions? Contact us at campshipshewana@gmail.com or 260.336.2470.
---
WINTER BLAST 2021
Age: Jr. & Sr. High
Date: March 5-7, 2021
Fee: $97.00/person
Theme: The Heart of Worship
"God is spirit, and his worshipers must worship in the spirit and in truth." John 4:24
Click Here: ​2021 REGISTRATION INFO
Summer is still a few months away and we are sure that you must be experiencing withdrawal from camp. So join us for a fun-filled weekend with friends, new and old, Bible focused lessons, awesome worship, and lots of great activities! Invite your friends too!
You do not want to miss Winter Blast 2021. Our program focus on being in AWE of God. Our Special Guest is Stephanie Hughes. Our Worship Team is Sarah Ross & Co.. Join us for a fun filled weekend of learning about how God chose each one of us.
Registration will begin at 7:30 pm Friday night. Questions? Call us at 260.768.4519.